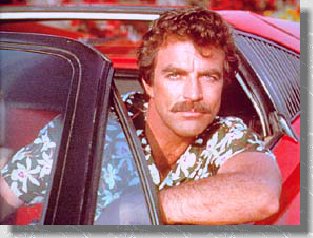 Sexy Selleck!
You may have noticed some stylish staches' around the gym lately! The reason for this is MOVEMBER!!!
What is Movember?
Movember is an annual month-long event involving the growing of moustaches during the month of November. The event has been claimed to have been invented in 1999 by group of Australian men from Adelaide.
Since 2004, the Movember Foundation charity has run Movember events to raise awareness and funds for men's health issues, such as prostate cancer and depression, in Australia and New Zealand. In 2007, events were launched in Ireland, Canada, Spain, the United Kingdom, and the United States.
If you are sporting a stache for Movember and want Zoner's to donate to the cause, please post a link in the comments section to your donation website.
Our own web designer, Chris Whiteley is raising awareness and fundage for Prostate Cancer Research by growing his Mo.  Check out the facebook group or donation website.
Feel free to post a link to the best mustache that you have seen!
Thanks for your support!!!
If you are sporting a stache, I would love to get a group photo!  Please come to the 10:00am class on Saturday and get your photo taken after class!
Thanks!
Coach Dee
Today's Workout:
Buy-in:  Build a team of 3 members – a mix of "Zones" would be good!
WOD:  Team Attack!
This wod has three parts, combine all for your score
Part 1 – Front Squat 6 x 1 – 10 min time limit!
You MUST go in order (person 1, person 2, person 3, person 1…)
You can use only one rack but can have 2 bars
Combined weight of your best squats is your score
Part 2 – Tabata Squat-Burpee
4 rounds of Tabata Squats each followed immediately by 4 rounds of Tabata Burpees each
Person 1 does 20s squats, rest 10 sec, then repeats for another three intervals.  Person 2 then does 4 intervals then Person 3.  10s after person 3 has done their last squat interval, the burpees begin with the same format.
Low score for each team member on squats and burpees (i.e. each team member will have two scores)
Part 3 – Row Relay
4 x 45 sec each person in order (person 1 45sec, person 2 45sec, person 3 45sec, back to person 1)
Set up ergs for intervals:time and have a 3 sec "rest/changeover"
Max calories
Add up your best front squats, your tabata scores, and your rowing calories to get your overall score.  This WOD is posted in myfrantime.com!
Cash-Out:  Foam roll/massage ball